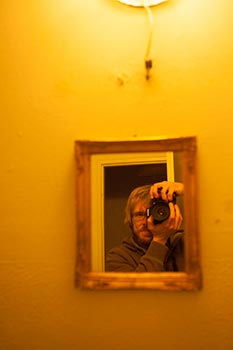 Hello. My name is Brian Gooding. I am a photo­grapher based out of Fort Worth, Texas. I specialize in atmospheric nature photography and environ­mental portraits.
Much of my work has to do with creating an image with an ambiance that can be related to an emotional state, e.g., sadness, euphoria, tranquility. Many of these scenes are in nature—often containing no direct subject—and the viewer is left to interpret the environment the image creates as its own emotion. This type of abstract simplistic work is some of my favorite and to me exudes a detached sense of equanimity, as in the series autumn and winter.
Another portion of my work deals with visual over-stimulation in urban environments, and was inspired mainly by my time living and traveling in Asia—some of this can be seen in the projects chaos/disparity and neverending. I will be adding more places as I spent some time living in Taiwan during 2014-2015, and was able to explore a few large Asian cities on some short trips. Much of this work is based on my love of pure observation and street photography, non-interaction with subjects as seen in the projects from the hip and climbing anxious spires.
In 2016, I drew on my fascination with insects, particularly dragonflies, to create my first educational project, The Odonata (dragonflies) of Tarrant County. This project is an introduction to dragonflies and their life history, featuring select species based on their local representation, sexual dimorphism and ease of spotting. It features male/female pairs and an assortment images demonstrating morphology, ephemeral life stages and behavior. This project was extremely rewarding and the response has been very positive. I hope to do more educational or possibly conservation/advocacy projects in the future.